Facilitate the application
of ISO 50001 on a daily basis
The ISO 50001 standard standardizes the methodology to be followed
to optimize energy management and make your
more competitive industrial sites. Dametis helps you
apply ISO 50001 on a daily basis in your company.
Why implement an EMS like
ISO 50001?
The ISO 50001 standard offers the framework, methodology and best practices for efficient and sustainable energy management. To achieve this, organizations must implement an energy management system (EnMS).
Obtaining ISO 50001 certification is a competitive advantage because you strengthen your credibility and competitiveness by meeting market expectations. This problem is all the more important when we see how much energy prices can increase.
Once the certification has been obtained, your challenge is to continue to apply the methodology to optimize your energy management.
6 benefits of getting ISO 50001 certification
Improve the process of identifying actions that lower your production costs and track the actions taken.
By spending less to produce as much, your business becomes more competitive in its market.
Involve and federate your employees by encouraging them to use energy in a more responsible way.
Promote your environmental commitment and improve your brand image with your customers and partners.
Standardize the energy management methodology between the different sites of your industrial group.
ISO 50001 certification exempts you from the regulatory energy audit.
How Dametis accompanies you
We simplify the operational management of the EMS which is time-consuming by allowing you to:
Define monitoring KPIs and UES (Significant Energy Uses)
Define the reference situation of each UES
Identify and track anomalies
Create projects and pilot an action plan
Validate the progress of each project
Create a baseline and an IPMVP model
Validate the savings once the project is finished.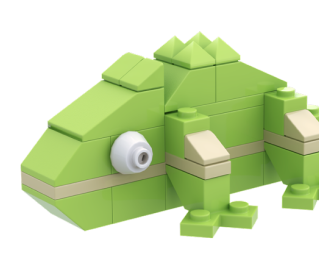 Apply the methodology
ISO 50001 on a daily basis
ISO 50001 certification is valid for a period of 3 years. At the end of this period, you pass a renewal audit to extend its validity. In addition to that, you must pass a maintenance audit every year.
But without a suitable tool, an ISO 50001-type EMS can be very time-consuming. The MyDametis platform facilitates the operational management of the ISO 500001 methodology. MyDametis allows you to define reference situations, monitor ESUs, track KPIs to detect deviations and report anomalies.
Finally, it gives you the steps to follow to ensure that your energy management system remains efficient.
Get your
ISO 50001 certified
We can assist you in preparing for certification. The process goes like this:
Step 1 − Definition of objectives
We define with you the relevant objectives vis-à-vis your challenges and identify the resources necessary to achieve these objectives.
Step 2 − Energy review
We do an energy map and define the UES, SER and KPI.
Step 3 − Regulatory monitoring workshop
We organize a regulatory monitoring workshop to assess whether you are in compliance with the requirements related to your sector of activity and your industrial facilities.
Step 4 − Eco-design workshop
We establish procedures that allow the notion of energy performance to be integrated into all decision-making.
Step 5 − Action plan workshop
We are setting up an action tracking tool to help you achieve your goals more effectively.
Step 6 − Implementation
We support you in the implementation of the action plan in order to best prepare you for obtaining ISO 50001 certification.
ISO 50001 certified,
we begin ?

Applying the ISO 50001 methodology begins with a first brick. Book a call with a business expert to discuss this topic.
We have chosen the MyDametis supervision platform to monitor all the indicators that fall within the validity criteria of ISO 50001 certification. Thanks to a real-time vision, we always remain efficient and we know the rules to follow to maintain our certification.
Energy Manager
Manufacturer in cosmetics packaging