To limit the consumption
of water in your industry
Water is a precious resource whose needs will continue to increase in the years to come. Discover our solutions to save water on the scale of your industrial sites.
Why
saving water in your business is becoming essential?
Intensive human activities disrupt the water cycle. Result: periods of drought are more and more frequent in certain regions of the globe, including in France. So much so that local authorities can impose restrictions on the use of water, putting industrial sites on partial unemployment. Faced with this situation, our collective responsibility is to control water consumption in the domestic, agricultural and industrial sectors.
Optimize cleaning in place to save water and more
Cleaning in place (CIP) allows you to wash the circuits of a machine automatically and without dismantling in order to comply with the hygiene standards of your industry.
Dametis helps you optimize your cleaning in place through 4 axes to save water and energy.
Consume less water and energy thanks to optimized use of machines.
Meet quality requirements by using fewer chemicals.
Your machines are less often stopped and require less cleaning products.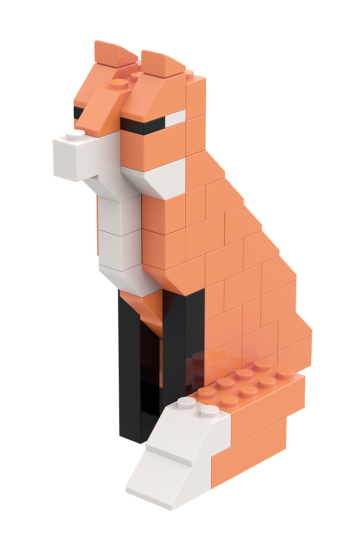 Dametis solutions allow you to optimize the
cleaning in place and reducing the water consumption of your production units.
For this, we act on 4 axes.
Take stock of cleaning in place using the "3R" method
Visualize and analyze cleaning-in-place water consumption
Reduce cleaning time with smart sensors
Treat and reuse laundry solutions endlessly

Take stock of the cleaning in place
To begin with, Dametis makes an inventory of your cleaning-in-place system based on the "3R" method:
✔
Reduce: can water consumption be reduced?
✔
Reuse: can we reuse water?
✔
Recycle: can we use recycled water and cleaning products?
We work with Elodys International, a design office specializing in industrial cleaning performance.
Visualize and analyze water consumption
Because it's easier to improve what you measure, we give you an overview of your cleaning-in-place system:
✔ View your wash cycles
✔ Indicate if the washing cycles are sufficient
✔ Quantify washing time overruns
✔ Identify influencing factors
✔ Analyze data from smart optical sensors
From all this information, the effectiveness of the 4 TACT factors is calculated: Temperature, Mechanical action, Chemistry and Action time. We are then able to assess the potential for improvement.


Reduce cleaning time with smart sensors
If the cleaning time is too short, there is a bacteriological risk. If it is too long, you waste water, but also energy and chemicals (soda, acid, etc.). Result: your costs increase. Save precious liters of water with smart optical sensors that measure the variation of pollutants in cleaning solutions. We use the OptiClean technology developed by Elodys International. Thanks to this fine analysis, you know the optimal cleaning time and the ideal washing recipe according to the actual level of soiling.
Treat and reuse laundry solutions
How to treat and reuse industrial detergents like soda and acid? Indeed, after a certain number of washes, they become soiled, unusable and end up in the sewer. Developed by Elodys International, the Green CIP process treats used detergent solutions and allows them to be reused over and over again. Better still, the regenerated soda has a higher detergent power than new soda. The regeneration is done from a physico-chemical treatment with actions of coagulation, flocculation then separation of the organic matter.

Optimize your wastewater treatment plant
to save water consumption
Many manufacturers see their wastewater treatment plant as a burden: it is expensive, difficult to manage and a source of a lot of hassle. If this is also your case, you will change your mind with Dametis. Thanks to our solutions, your wastewater treatment plant will become an asset.
Reduce your energy consumption by optimizing the aeration system and sludge drying.
Improve purification by reducing the amount of chemicals used and securing discharges. The result: cleaner water.
By reducing emissions, you reduce the costs of your energy consumption.
This is a big step towards better profitability.
4 steps to profit from your wastewater treatment plant
Dametis supports you in optimizing your wastewater treatment plant (STEP) by following 4 steps:
Optimize your water management

Saving water starts with a first brick. Book a call with a business expert to discuss the issues of your industrial sites in terms of water use.
Thanks to Dametis' diagnosis of our production process, we have an overall view of our cleaning system in place. We have managed to reduce our cleaning time to avoid waste and lower the cost of our water bills. We win on all counts!
Factory manager
Food industry