Reduce your industry's carbon footprint
Reducing the carbon footprint is a global challenge in which industry plays a major role. Learn about the latest policy regulations for reducing carbon footprint.
Why is it essential to reduce the carbon footprint of your industry?
Greenhouse gases are the main factor in climate change. They lead to the global warming of the temperature on Earth, the melting of glaciers, the rise of the oceans and the intensification of extreme climatic disasters.
To limit the effects of climate change, regulations are changing to encourage companies and organizations to reduce the carbon footprint of their activities and investments. Dametis helps your industrial sites begin their transition to low-carbon production.
ESG criteria and European taxonomy
As part of the objective of carbon neutrality by 2050, the European Commission is changing the regulations in order to encourage investment in sustainable companies and economic activities.
For this, the European taxonomy classifies economic activities according to their impact on the environment. Companies will have to indicate the share that sustainable activities represent in their turnover, expenses and investments.
In addition, ESG (environmental, social and governance) criteria make it possible to qualify an investment as "responsible" or not. Large groups are already required to provide more transparent financial reporting to display their environmental involvement.
In this context, it is crucial for companies to have a precise and detailed vision of their environmental performance to justify that their activity complies with these new criteria.
Our mission at Dametis: to give manufacturers the keys to improving their environmental performance and comply with these new requirements.


National Low-Carbon Strategy (SNBC)
In France, the Ministry of Ecological Transition has set up a roadmap to fight against climate change: it is the National Low-Carbon Strategy (SNBC).
The SNBC gives guidelines to be followed for each activity in order to reduce greenhouse gas emissions. Objectives: achieve carbon neutrality by 2050, reduce the carbon footprint of French people and transition to a low-carbon, circular and sustainable economy. Adopted in 2015, the SNBC was revised in 2018-2019 to revise its ambitions upwards, with carbon budgets set for periods of 4 years to accelerate the energy transition (2019-2923, 2024-2028 and 2029-2033).
Science-based Targets (SBTi)
Based on scientific research, the SBTi targets provide companies with a clear and precise path to reduce their greenhouse gas emissions in line with the objectives of the Paris Agreement.
The objective: to limit global warming to below +2°C compared to pre-industrial levels and to continue efforts to limit warming to +1,5°C.
More than 4 companies from all sectors work with the SBTi initiative around the world. This organization validates each company's zero carbon road map and monitors its progress in reducing carbon emissions from year to year.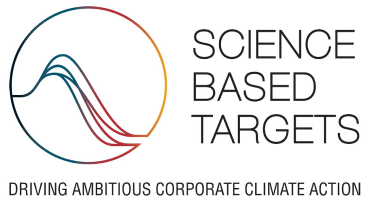 Reduce the carbon footprint of your industry,
we begin ?

Reducing your carbon footprint starts with a first brick. Book a call with a business expert to discuss the issues of your industrial sites in terms of decarbonization.
We have calculated our company's carbon footprint and we still have a long way to go to move towards carbon neutrality. To get closer to it faster, we called on Dametis. They have enabled us to electrify our industrial process by adapting it to be powered by electricity rather than fuels.
CSR manager
Food giant