Discover the entire Dametis team and dive into the heart of our corporate culture. You might want to join us 🙂
Do you want to embark on the adventure?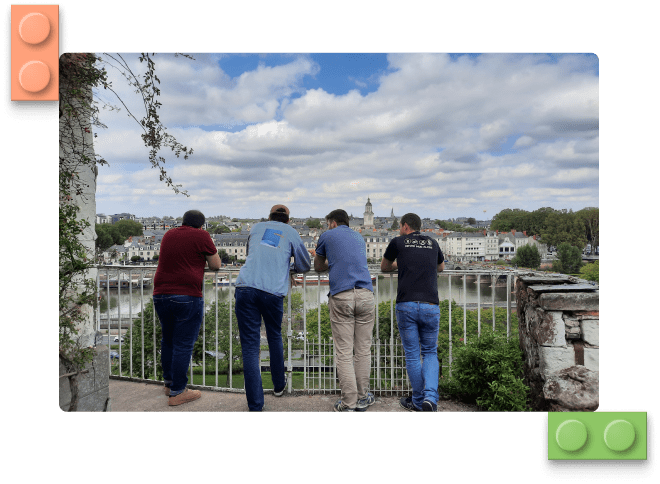 The confidence in
heart of our team
Our management is based on trust and accountability. Everyone organizes themselves in their own way to achieve their goals. We value flexibility and are open to working from home.
We do a bi-annual update to ensure that you are progressing in the best conditions.
Thrive every day at Dametis
Quality work life begins with spaces that inspire focus, creativity and cooperation. We have premises in Angers and Paris Montparnasse with open spaces and isolated rooms, but also kitchen, exterior and gym.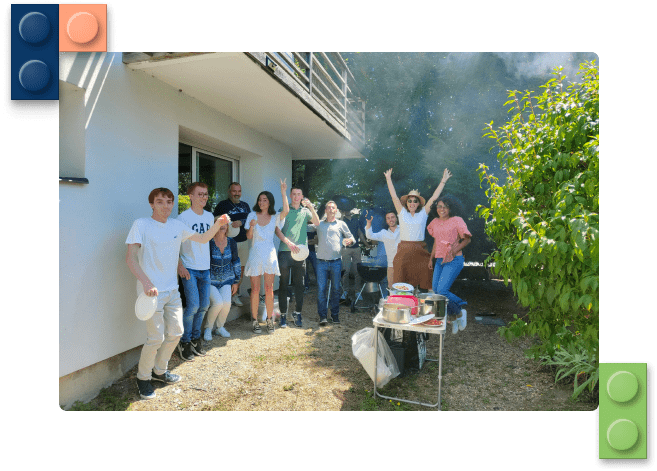 Bi-annual seminars
A bi-annual seminar is a full day of activity that ends in style with a team building evening! These seminars take place every 6 months: in Angers and Paris alternately.
The Ddays
We organize the Ddays twice a year: once in Paris and once in Angers. These are days when we get together to work together. This is an opportunity to exchange face-to-face and create working groups.
From 17:30 p.m., we do a team building activity and then it's time for a big party!